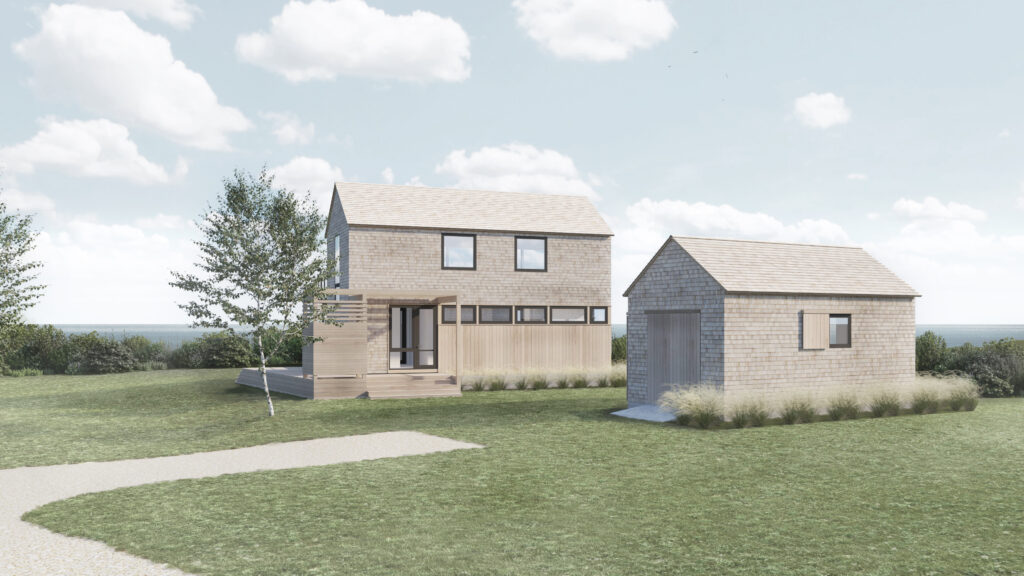 Hunt II
A new cottage and garage on Block Island overlooking Scotch beach.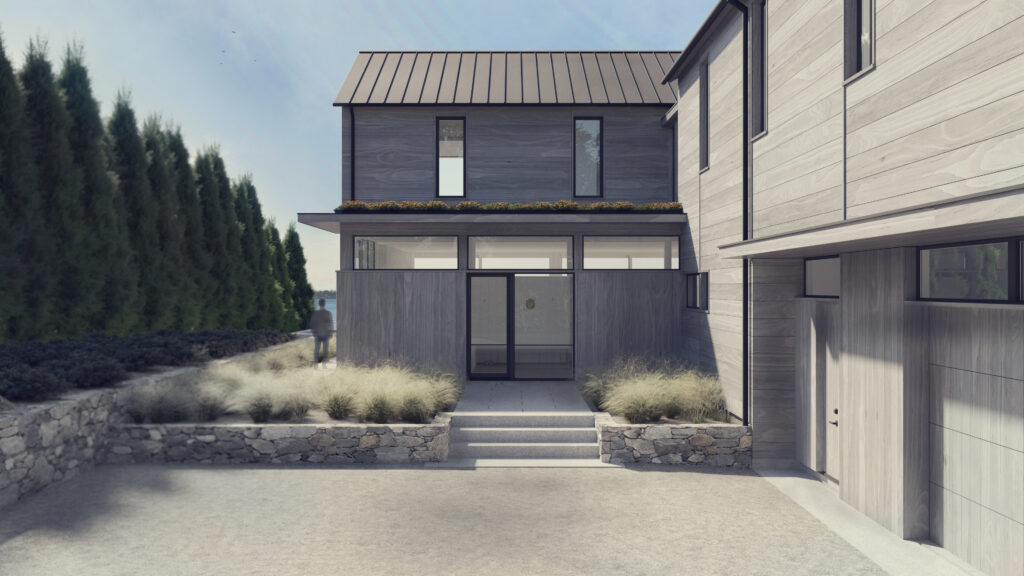 Winchester
We developed a scheme for one of the last undeveloped lots on Mystic lake. Designed for a young family, the home incorporates passive house building techniques to create a healthy, comfortable indoor environment that carefully links the life of the house to the lake and the city.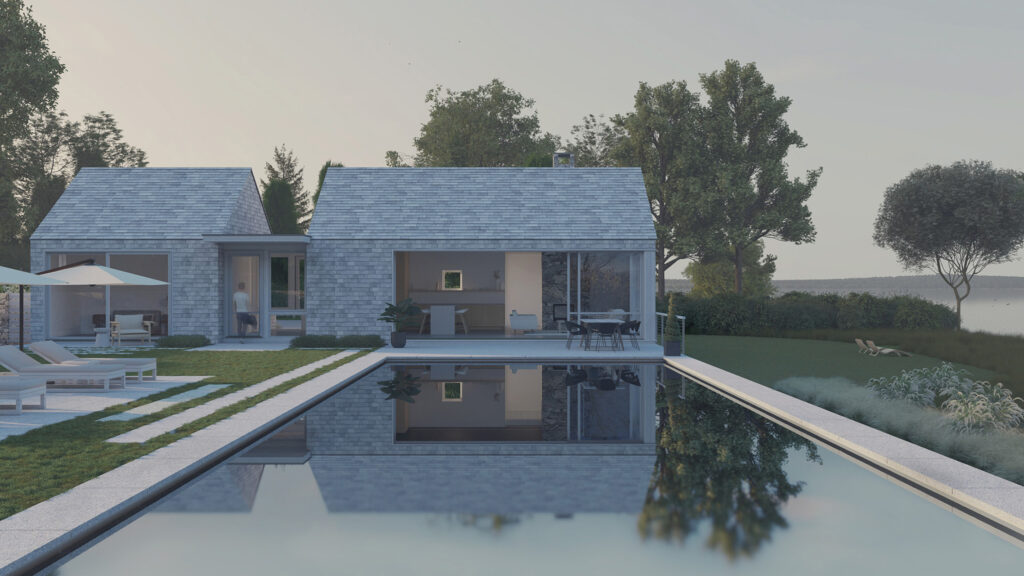 Sakonnet Poolhouse
Design for a new pool and two-bedroom poolhouse on the Sakonnet river taking shape. Three fisherman's cottages have been cleared from the site and will be replaced by three small, shingled structures with glass connectors.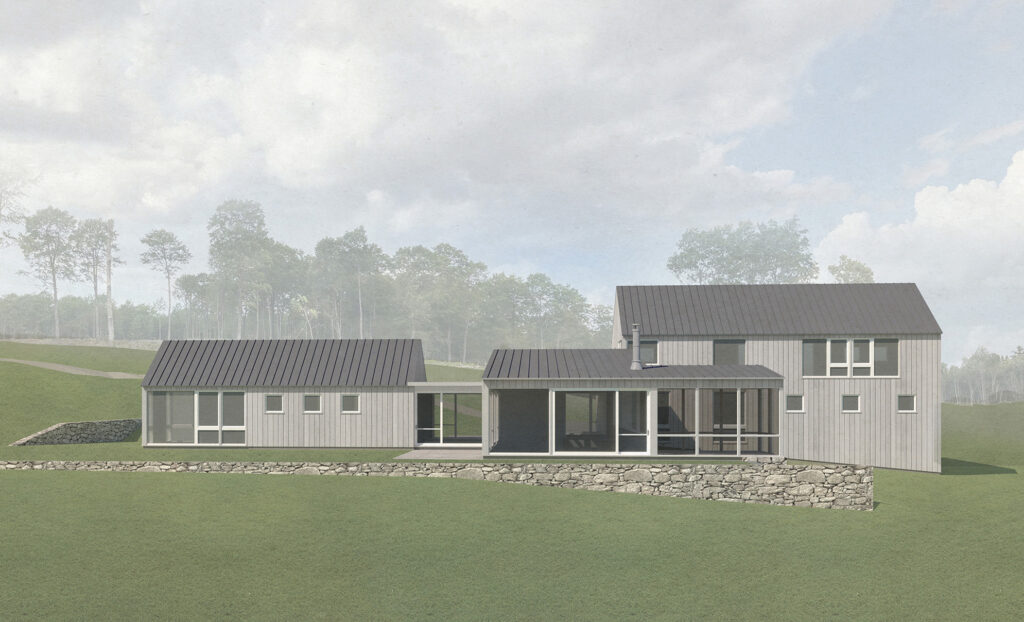 Woodstock
Located in the hills south of Woodstock, Vermont, this house and barn complex is due to start construction this summer. The gable and shed forms, with locally cut rough pine siding, reflect the local farm architecture. Forty acres have been cleared to restore former fields and to create a small orchard. Ground mounted PV panels, heat pumps, and a super-insulated shell, will make the all-electric house at or near net zero energy.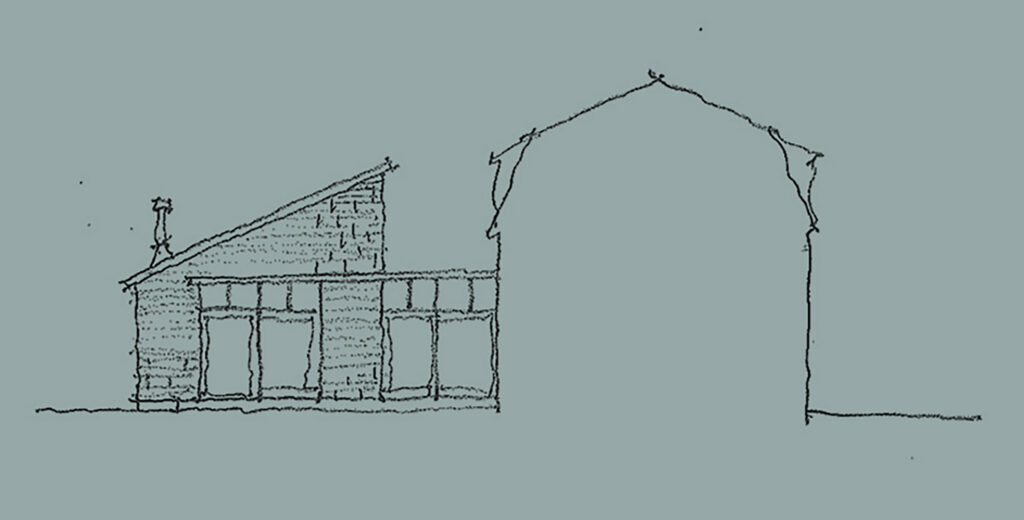 Jamestown Renovation
Conversion of an outbuilding to first-floor bedroom suite; the new bedroom will have views of the east passage through the garden. The existing house systems will be overhauled to eliminate the oil tank and boiler and replaced with high-efficiency electric alternatives. With Zero Energy Design and Demetrick Housewrights.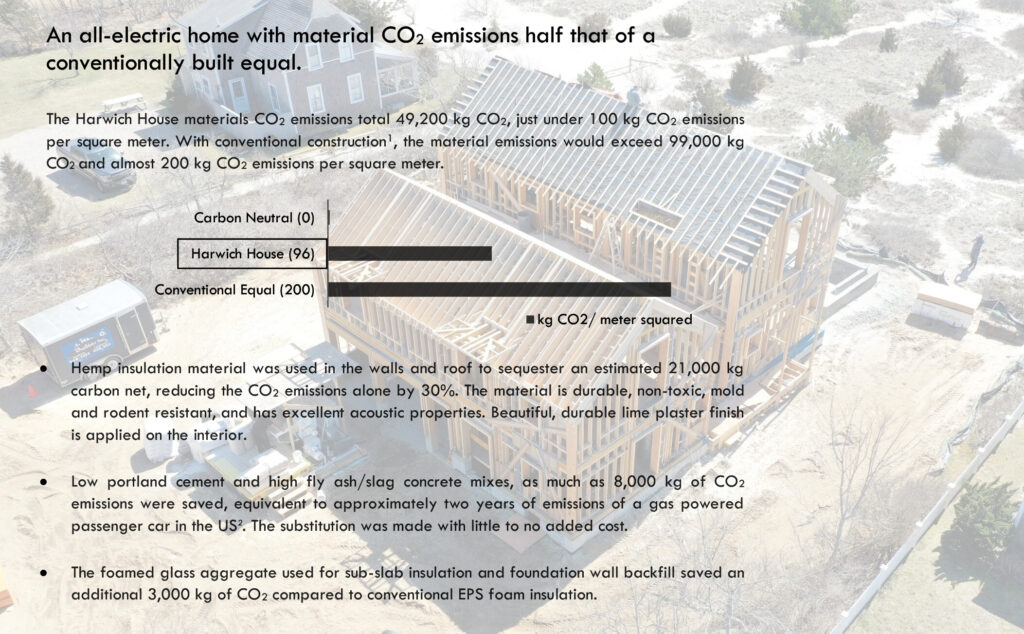 Cape Cod Hemp House
First of its kind hemplime-insulated shingle-clad house for a healthier, more comfortable indoor environment. With 50% lower material carbon emissions than conventional construction the house will be a model for lower-carbon, petroleum foam-free construction going forward. C.H. Newton Builders.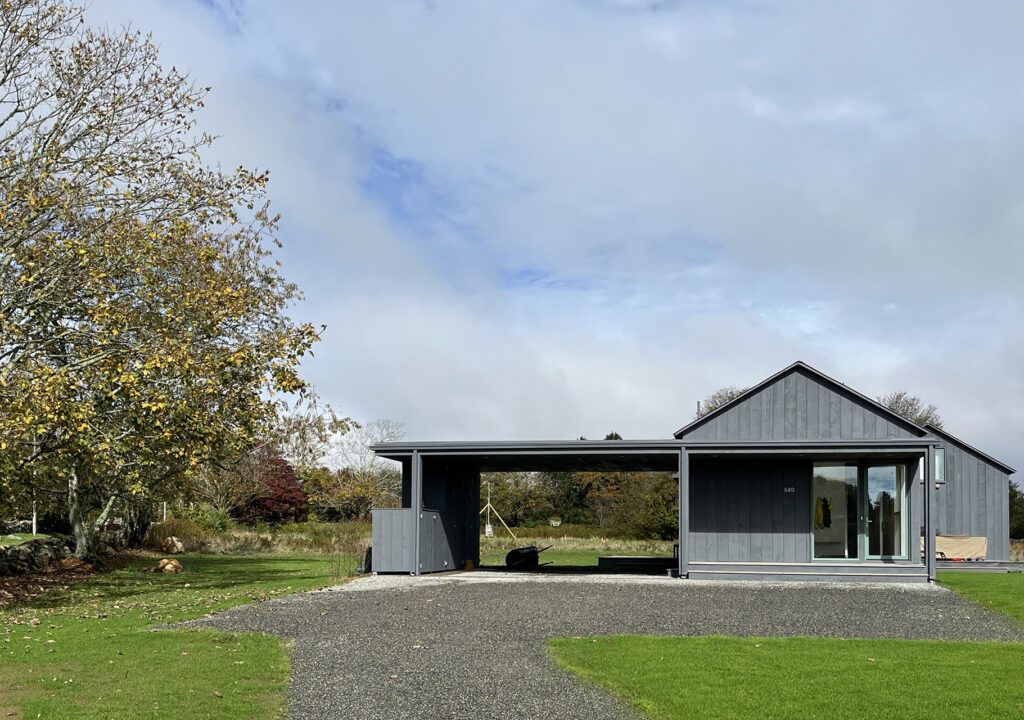 Slide-By House
All-electric house consisting of two long 18' wide gable forms sit next to each other with a 9' overlap. One end contains living spaces; the other end contains bedrooms. The simple forms and low profile minimize the intrusion on what has been a field for 200+ years. The siding is locally cut eastern white pine; the roofing is common 5-V Crimp galvalume, both materials common to local barns and agrarian buildings. Kinsella Building Co.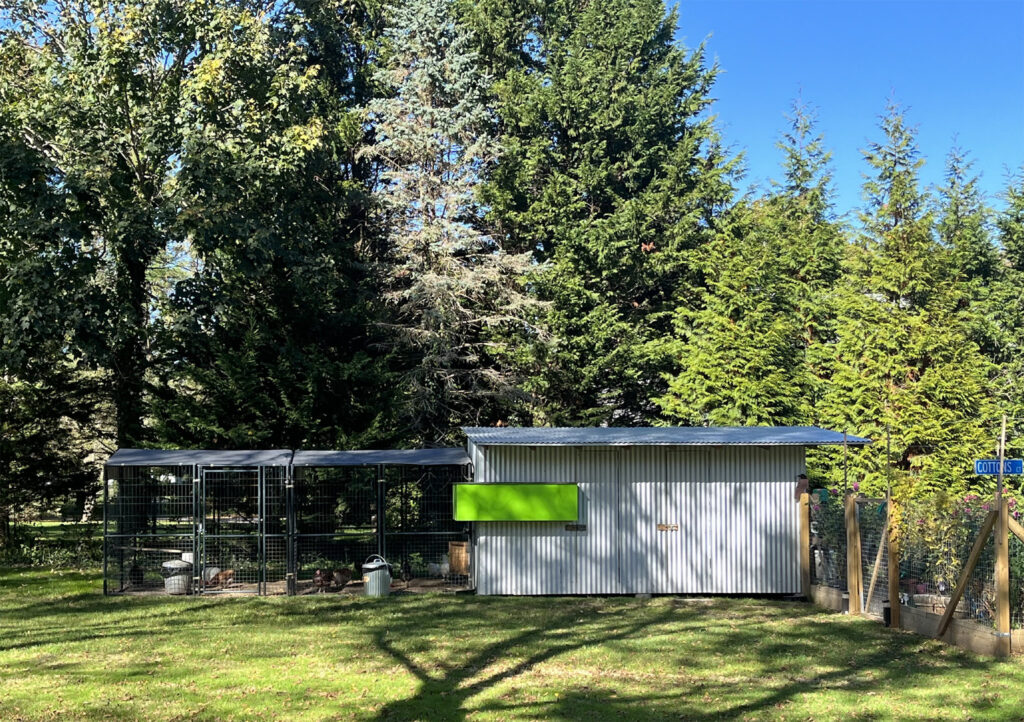 Chicken City
Jim's new chicken coop for the expanded flock! A happy chicken lays more eggs. Raccoon proof. Attached garden and garden shed. Jeremy Ray, Builder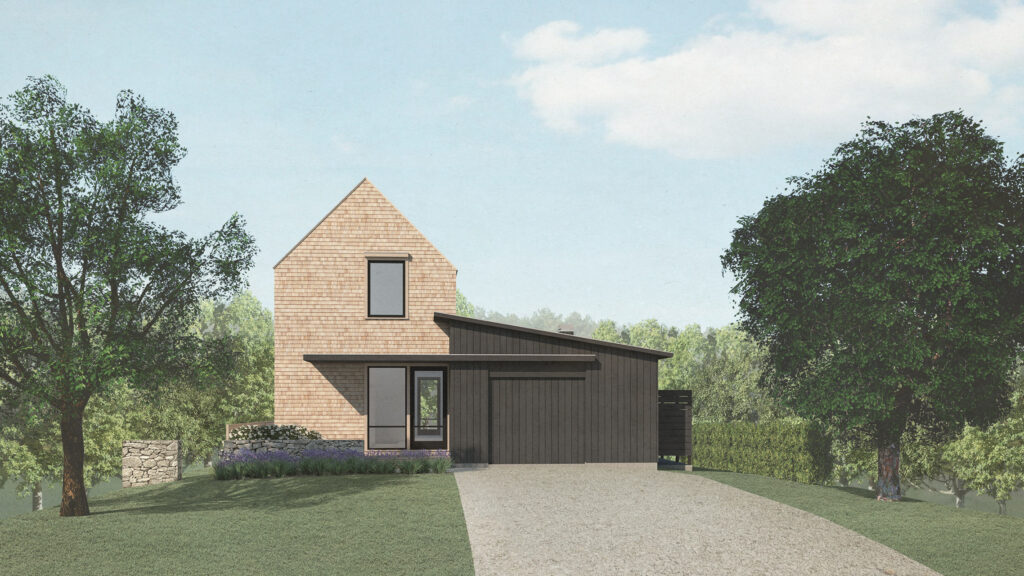 Sea Breeze
Under construction. A new small house on a small lot. Two simple and familiar house forms create varied interior and exterior spaces. Granville Builders.